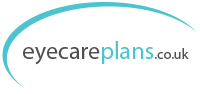 EyecarePlans
Our first ever client, we've been working with EyecarePlans on a continual basis for over 5 years.
We build and operate a Microsoft Azure based system that integrates their operations in to a single platform.
The multi-faceted system enabled a small team to work with 1250 clients in 2019, providing eyecare to 90,000 employees across 1,500 opticians in the UK and Ireland.
QUOTE TODO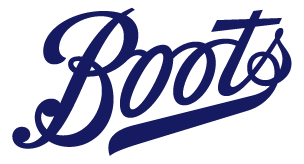 Boots
We built, deployed and operate the software that enables Boots to sell vaccinations to their business clients.
In 2019, the platform managed 200,000 vaccinations delivered across 2,000 boots pharmacies for 3,000 organisations.
The sytem integrates the entire process, from customer sign up and CRM, payment processing, financial integrations through to delivery of the vaccinations instore.
QUOTE TODO

Oxford Royale Academy
Since we started working with Oxford Royale in 2015, we have helped them grow their business by 150%. We have helped them scale up in terms of customer numbers, student numbers and revenue, but also assisted in their diversification and expansion - from a summer school focused on Oxford, to one that now operates in 7 different locations internationally.
The ecosystem of applications we have built for Oxford Royale provides them with a key competitive advantage over others in the sector. Our API delivers live availability to their website to help customers commence their purchasing journey. The bespoke e-commerce checkout is optimised for fast enrolment and streamlined to remove obstacles for purchase. And the Student Portal automates key tasks, such as chasing customers for outstanding information, enabling employees to focus on enquiry handling and more complex customer service cases.
The key benefit of working with Abstract Leap is their understanding of the business model. They are able to advise on best practice and allow us to streamline our models using intelligent solutions.
Instead of being reactive, they are happy to lead, making innovative suggestions that we haven't considered, leading to better outcomes.
They have a strong team and we have a good and trusting relationship with them. They bring value that makes their day-rate worthwhile.
Thomas Whale, Senior Marketing and Data Manager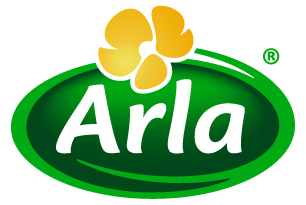 Arla
We worked with Arla to help them manage their training compliance across their cheddar and mozzarella division. This was a classic problem of different sites doing things in different ways with varying levels of success.
We built a training and performance management system, enabling employees to understand what their compliance requirements are, what they have outstanding and what they need to do to improve. A hierarchical permissions model then allows employees at all levels to see the overall performance of their teams and take action where necessary.
An innovative company, who worked extremely hard to understand our unique business requirements and deliver a bespoke system that is functional and robust.
The software is an extremely useful tool that has completely re-designed how training and development is tracked throughout the business.
They are flexible and professional in their approach and take the time to understand our business and the needs that we have.
Tammy Huxley, Training and Development
John Faircloth-Wood, Production Co-Ordinator

Infield
We work with Infield, in Germany, to help them operate their corporate safety business, providing hearing and eye protection.
The software that we built for them integrates their booking and order processing systems in to a streamlined process which enabled them to deliver 120,000 pairs of spectacles and 18,000 hearing protection devices in 2019.
The implementation of our new system has enabled us to improve efficiency directly but it has also had broader impact across our existing tools, processes and systems.
They are very helpful during the design and analysis stages of a product development, bringing well though out and concrete solutions to our problems.
They are very creative and innovative and a great group of people to work with.
Leszek Schmelter, IT Manager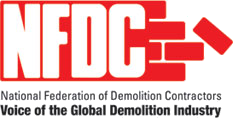 NFDC
The National Federation of Demolition Contractors ensures that companies and individuals performing demolitions are suitably trained and certified to do so.
We built a system for them that tracks the certification of their memnbers, enables them to book in appropriate training and to then have their electronic certification updated automatically.
QUOTE TODO
More coming soon...